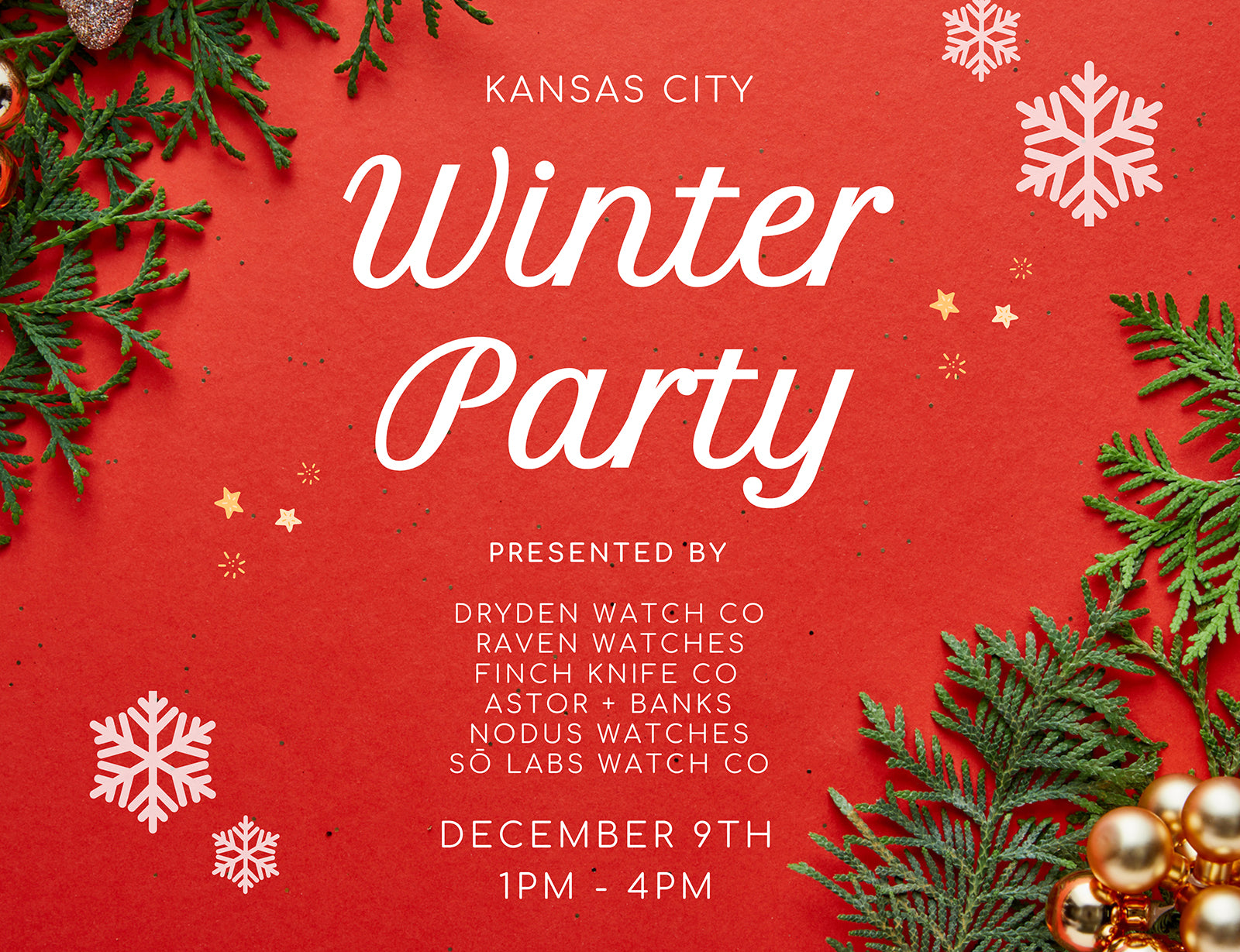 Winter Holiday Party
Explore Kansas City brands Dryden Watch Company, Raven Watches and Finch Knife Company and our of town guests Nodus Watches (LA), Astor + Banks and Sō Labs (Chicago) at our winter holiday party. 
To add to the festive spirit, we're offering complimentary drinks throughout the event! Enjoy a curated selection of whiskey and craft beers as you mingle with fellow watch enthusiasts. This will also serve as the last KC RedBar Meet Up for 2023.
This event is free and open to the public.
📅 When: [December 9th. 1:00-4:00pm]
📍 Where: [2120 Washington St, Kansas City, MO 64108]
As a special thank you for your support, the first 100 people to RSVP will be entered into a draw to win a Dryden Chrono Diver and a Finch knife. Enter your information below to secure your spot. Winner must attend the event to pick up the prize in person.
RSVP using the form to the right (below on mobile). It may take a second to load.