New Vintage Style Tropic Rubber Straps - Now Available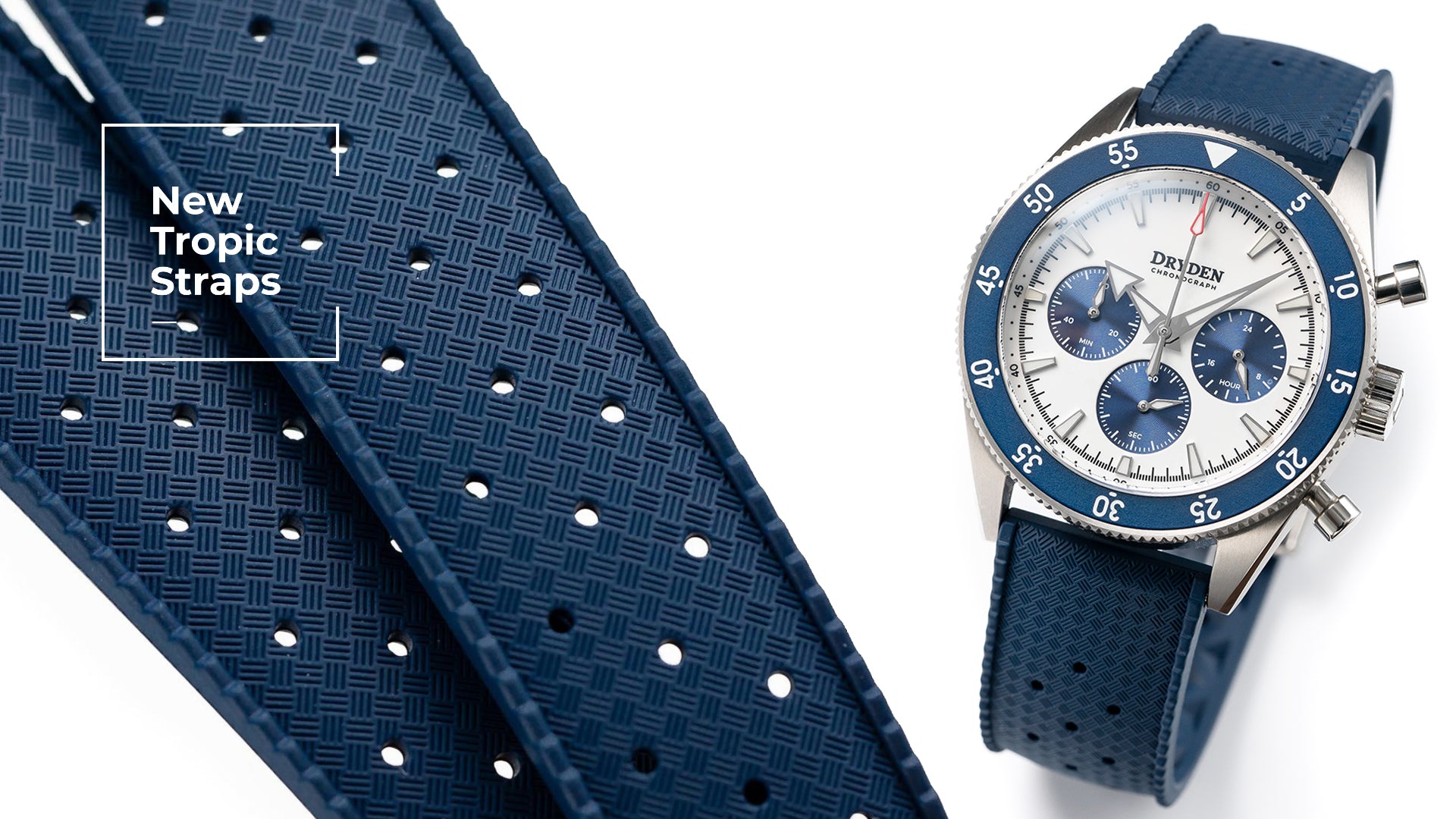 The tropic rubber straps we all love finally received a modern makeover! 
Our new tropic rubber straps stay true to their vintage roots with diamond-shaped perforations, raised notched edges, and a waffle pattern underside.  Made from soft medical grade FKM rubber in a more accommodating length (130mm x 80mm), it's perfect for both vintage and modern dive watches alike. 
What is FKM rubber?
FKM or fluorocarbon rubber is a synthetic rubber originally developed by Du Pont. It offers a flexible alternative to natural rubber and is resistant to heat and oxidation. 
What are the benefits of using FKM rubber straps?
Light weight, scratch resistant and durable
Waterproof to both fresh and saltwater exposure
Easy to clean using water and dish soap
Helps your wrist better ventilate in humid environments
Compatible with most watches including smartwatches
More photos of the strap in action: